Children In foster Care Fund Raising – 17 July 2015
On the 17th of July we will be holding a fund raiser to support children in foster care. All children and our team are invited to wear their pyjamas in support of this cause. A small donation of 1 gold coin is all that is required, we will have lots of fun with a pyjama party to be held in each room. As always our parents are more than wellcome to join in on the fun. Our goal is to raise both funds and awareness of children who are separated from their families.
Cystic Fibrosis Fund Raising – 4th June 2015
65 Roses Day On Thursday the 4th June we will be holding a Cystic Fibrosis day to help raise funds for local children that live with Cystic Fibrosis . This charity is close to the Miniversity family heart as we are lucky enough to share our time with Indiana who is in our Oxford room, sadly Indi has cystic fibrosis. Cystic Fibrosis is a common genetic disease that affects many of the bodies main systems; including lungs and digestion. Treatment for this condition is very time consuming and is a very expensive process. Children who suffer from this disease have to take medicine with each meal, inhalations, aerosols, chest physiotherapy and have to follow strict nutritional guidelines. Indiana has been a part of Miniversity for many years now and needs our support to raise funds to find a cure. Cystic Fibrosis effects every aspect of Indiana's life. Indiana has been in and out of hospital many times and cannot attend day care if other children in her classroom have small colds or coughs. She requires a range of medical treatments to help her have the best life, those of which are very costly. But none of these things stop Indiana from being the happy, beautiful, funny, smart little girl she is. The money that we hope to raise on this day will go to the Townsville area of the Cystic Fibrosis foundation, which will go directly back to not only Indiana, but other Townsville children to help provide the medical equipment required and more importantly provide funding to continue research to find a cure for Cystic Fibrosis. On Thursday we ask that all children come dressed in red and bring in a donation for this wonderful and important cause. We will also have roses for sale for $10.00 which are the symbol of the Cystic Fibrosis Foundation. We would like to say a huge thank you to Malpara Florist for their very very kind donation which will allow all our profit to be donated to the Cystic Fibrosis Foundation.
May 2015 -Events
Mothers Day Celebrations at Miniversity
We would love to invite all our very special Mum's, Grandma's, Aunties and Special Ladies to join us for a yummy mothers day breakfast at Miniversity.
Come and join us for a play and a very yummy breakfast before you start your busy day.
Friday 8th May 7:30am to 9:00am
March & April 2015 – Events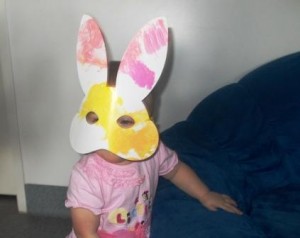 Over the next couple of months we have
some exciting things planned .
Tuesday 10th March is our next visit from
Captain Active starting at 10am
Thursday 19th March is Holi Day … get ready
to get showered in colour and good luck.
Thursday 2nd April – is our Centre Easter
Celebrations .
Remember Miniversity will be closed on
Friday 3rd April and Monday 6th April for
Easter.
Townsville Running Festival HERO RUN !
We have been very lucky to be included in the Townsville Running Festival Hero Run on Sunday 2nd August and have arranged a Miniversity Hero Team. This is a great opportunity for us all to not only be active together with one of our favourite people Captain Active but also support the Ronald Mc Donald House. Entry to the team is $20 a person or there is a special discount of $80 for two adults and up to 3 children. Entry fee includes a special super hero cape, tattoos and finishing medal for the children and a cap for adults. We will announce more information closer to the date but at this stage would love to hear from any families that would like to signed up to join us at the
January & February 2015 – News
Capoeira
Capoeira is back for 2015 ! Our first term will run from Wednesday 5th February until 25th March.
During term two we will be looking at changing our capoeira days so that everyone at Miniversity will be able to experience how much fun Capoeira is.
For all our new families, Capoeira is one of Brazil's largest sports, combining dance-like movements, spectacular acrobatics, martial arts and music. Capoeira is a fun and exciting way to get fit, increase your co-ordination, strength, balance, rhythm and flexibility – which is all great things in children. We have run capoeria classes each term at Miniversity during 2014 , We have qualified and experienced instructors come to the centre each Wednesday to do a half hour class with the children in their own individual groups from Princeton to Oxford . More information can be found at http://www.capoeiraschool.com.au/classes1/toddler-classes. The classes really are fun and the children love them. You are more than welcome to join in our classes on the Wednesdays if you like.
Captain Active
We are very excited to announce that we will be welcoming "Captain Active " to our centre on the second Tuesday of each month throughout the year.
Captain Active enthusiastically demonstrates and implements different active games and experiences that focus on movement, fitness, participation and most of all having fun .
Our first visit from Captain Active is Tuesday 10th February at 10am.
November & December 2014 – Events
We are looking forward to another graduation at Miniversity. On the 1st of December we will be celebrating the graduation of our Oxford children.
SAVE THE DATE!
We are very excited to announce the details for our 2014 Christmas celebrations. Sunday 14th of December at 2pm Arcadian Surf Lifesaving Club, The Rock Pool, The Strand, Townsville. 
More details to follow.
September & October 2014- Events
We have two special upcoming events during September and October.
Thursday 4th September is our Fathers Day Breakfast.
We know our awesome Dads are very busy, so we will be having a BBQ breakfast from 7am to 9am. Miss Jan will be making sure that the BBQ is running so that our Dads can  drop in on their way to work and grab some breakfast, a coffee and spend some time playing with their children to celebrate father's day.
Friday October 10th is our Very Special Grandparent Celebration Day.
We are lucky to have lots of wonderful grandparents as part of our Miniversity family, so we thought it would be nice to have a special day just for them.
We would like to invite all of our grandparents to share a special morning of crafts, games, songs and activities followed by morning tea.
We will confirm times closer to the day, but wanted to give everyone lots of notice in case some of our grandparents need time to travel.
June & July 2014 – Events
Capoeira Classes
We are very excited to announce that Miniversity will now be offering Capoeira classes to our Trinity and Oxford groups. Combining dance-like movements, spectacular acrobatics, martial arts and music: Capoeira is a fun and exciting way to get fit, increase your co-ordination, strength, balance, rhythm and flexibility.
During the classes both instructors sing songs (in Portuguese); clap and play the instruments for Capoeira. They play games and do exercises to improve team skills, co-ordination, fitness, learn how to follow directions and take turns. They also introduce basic acrobatics and tumbling to improve body control, strength and balance; and of course we teach basic non-contact Capoeira moves (including kicks and escapes).
The Capoeira taught at the toddler class is non-contact where your child will learn how to body control through the basic movements (understanding directions: forward, backward, side, over, under, around, through).
Classes are taught with more focus on the children's active participation rather than correcting their technique.
Our classes will be run in two groups each Wednesday morning with Trinity being at 9:30am and Oxford at 10am. There will be an introductory class on Wednesday 11th June and our 10 week term will start on the 16th July.
Sleep out
On Friday 20th June we will be holding a very special event at Miniversity.
Our very first, Moonlight cinema, to help raise money to purchase winter pyjamas for local children in foster care.
Tickets will be $5 each with will include popcorn and hot chocolates.
We are also very interested in any movie suggestions you have.
The movie will be starting at 6:30 in the car park so make sure you come dressed in your PJs and bring lots of blankets to snuggle up under.